Regular price
$22.99 USD
Sale price
$14.99 USD
Unit price
per
Sale
Sold out
This Complexion Bar Soap offers an invigorating exfoliating experience for your skin. Its natural exfoliating ingredients energize the skin, leaving it feeling smooth and fresh. Designed to restore the skin's natural vibrancy and even skin tone. It's made with natural and organic ingredients that deeply cleanse and gently exfoliate, allowing the skin to be more receptive to hydration and nutrients. It's sure to leave your skin looking brighter and feeling softer.
Even Skin Tone Soap

This skin lightening soap is the best plug for even skin tone. No matter what your skin is going through our Madamglow soap is a natural at repairing the skin, it fades undesired skin discolorations flakiness it has the ability to calm inflammatory conditions such as eczema psoriasis or redness. It flourishes the skin by it's antioxidant ingredients and improves skin's overall health, texture, look and feel.
Exfoliating Soap for Men:
One of the best exfoliating soap for men, it may be used on face and body. It is especially great for shaving facial hair as it sloughs bacteria off of the skin surface and prevents dead skin from clogging pores. Exfoliation before and after a shave prevents razor bumps and ingrown hair.
Gently exfoliate the area to be shaved before and after shaving.
Gentle yet effective it does not cause irritation or burning.

It may be used on the entire skin to make skin look healthy and radiant. Suitable for black men's facial care routine.
Vaginal Exfoliator
Madamglow soap is used to cleanse and exfoliate the skin, allowing for a softer and smoother complexion. Its formulation is enriched with vulgare bran, a natural ingredient known to help treat vaginal yeast infections this ingredient makes it suitable and gentle enough to be used on bikini line for gentle exfoliation keeping your private area clean soft and free of ingrown hairs. 
Skin Lightening - Skin Brightening:
Multi purpose bar soap, it is a great product for people who want their skin lightening lotions and creams to deliver optimal result. Simply exfoliate entire skin with Madamglow rejuvenating bar soap once or twice a week to enjoy the full benefits of one of the best exfoliating soap for black skin.
Acne Treatment:
Oh la la! is all we can say. If you want to reduce acne inflammation overnight this is the soap for you. A simple acne treatment yet so effective. Watch your inflammation stop popping while your skin starts to clear leaving no acne scars. This soap will fade existing scars blemishes darkspots and hyperpigmentation while preventing the formation of new scars. 
A true saving grace for people with severe acne condition, it is also suitable as a mild acne treatment.
It lifts blackheads from the skin surface and clarifies skin in a short amount of time. 
Stretchmarks: 
Butt stretchmarks, tummy stretchmarks, arms Stretchmarks, leg stretchmarks and full body stretchmarks will be fully eliminated using Madamglow soap. Because it promotes even complexion it blends out the skin to enable all parts become even.
The benefits of this gentle luxurious exfoliating soap are too numerous to share, the soap is recommended for people who want the best out of their skin. 
For all skin types and complexion from very dark skin to very fair skin.
Product Description
Madam Glow lightening exfoliating soap is a luxurious bar soap that can be used on all skin types. It contains exfoliating agents that get rid of dead skin cells, instantly brighten your skin, reduce acne inflammation, improve the look of acne scars and stretchmarks, eliminate blackheads, eliminate body odor, promotes healthy glowing skin.
Some of The Benefits of Using This Exfoliating Soap
Effectively unclog the pores on your skin, getting rid of dead flaky skin.
Prevent acne or significantly reduce acne inflammation if you already have them.
Help other skincare products like your serum or moisturizer penetrate deeper. 
Even out skin tone by getting rid of black spots hyperpigmentation blemishes.
Ingredients:
Sodium Palmate, Sodium Palm Kernelate, Aqua, Glycerin, Parfum, Palm Kernel Acid, Triticum Vulgare Bran, Citric Acid, Sodium Chloride, Benzyl Benzoate, Butylphenylmethylpropional, Coumarin, Isoeugenol, Limonene, Tetrasodium Edta, Tetrasodium Etidronate, Ci 77492.
Share
View full details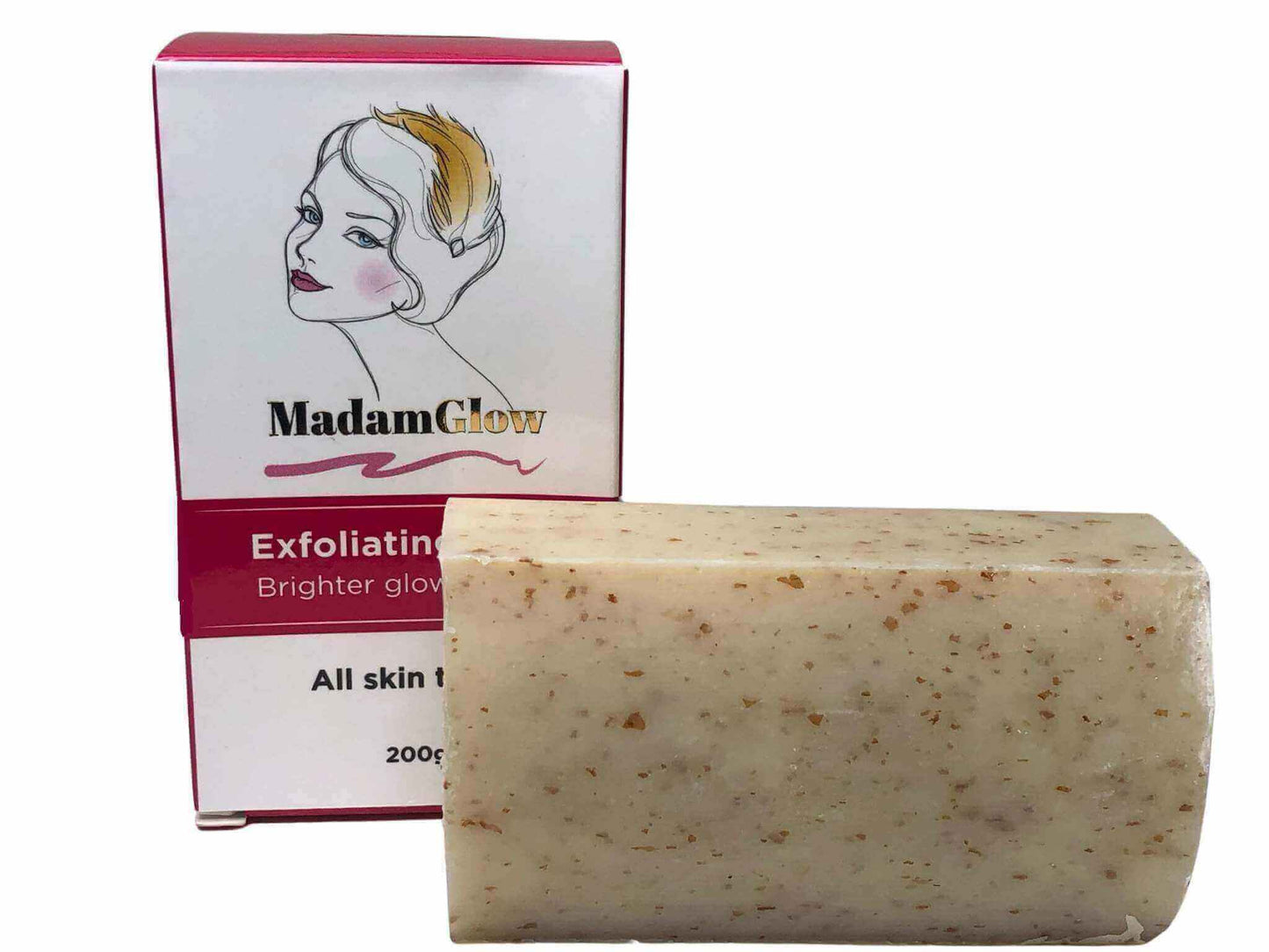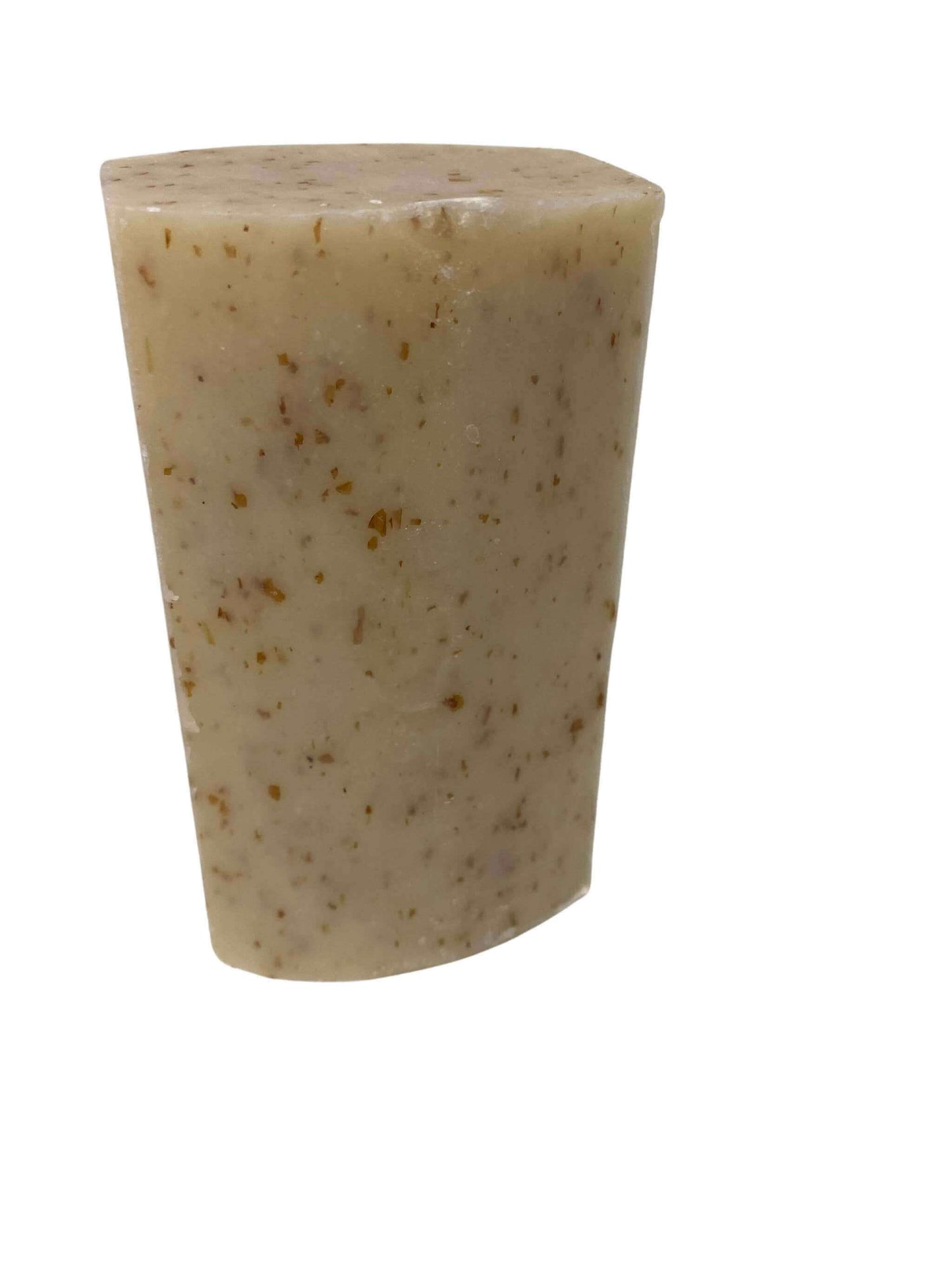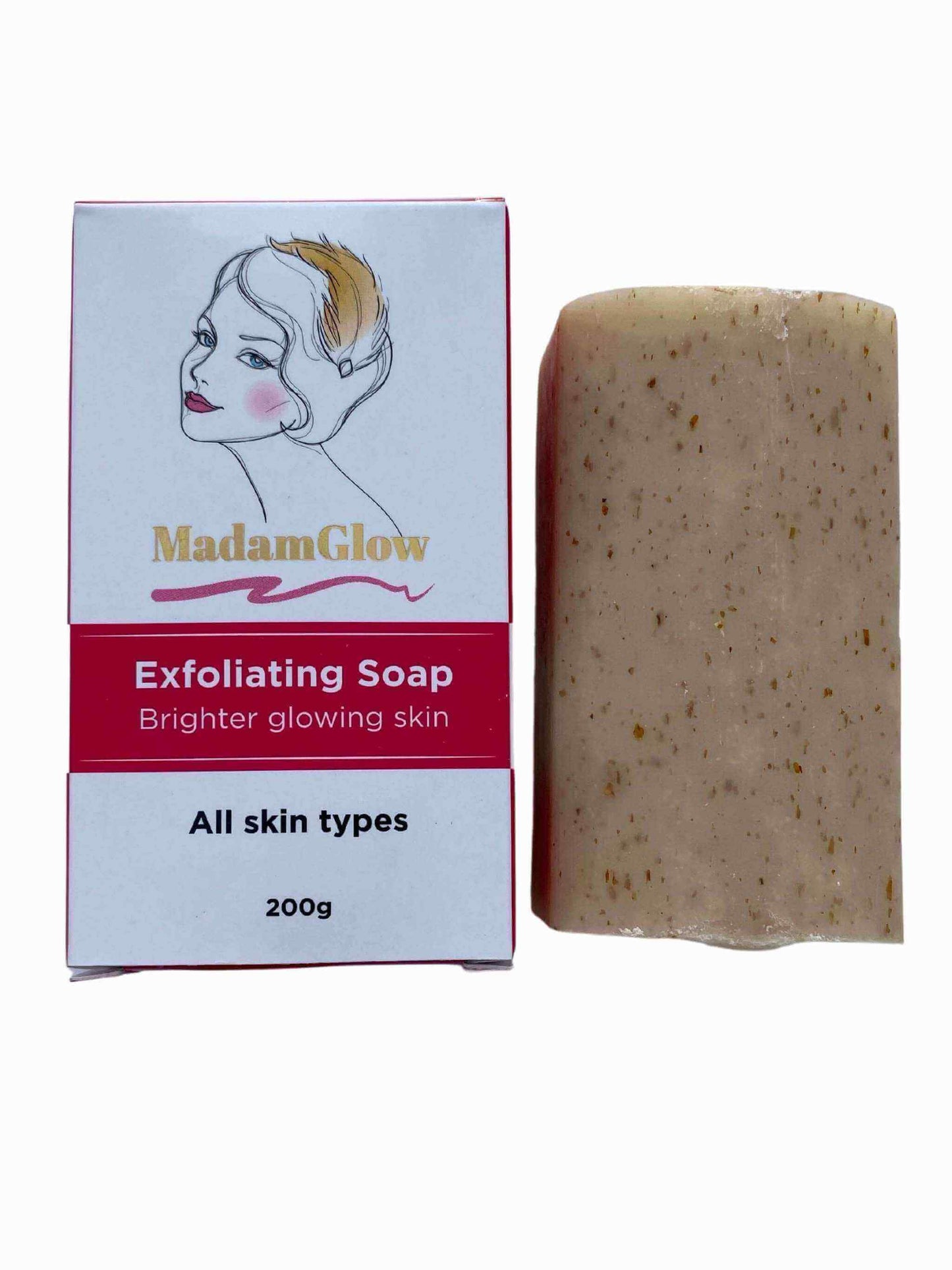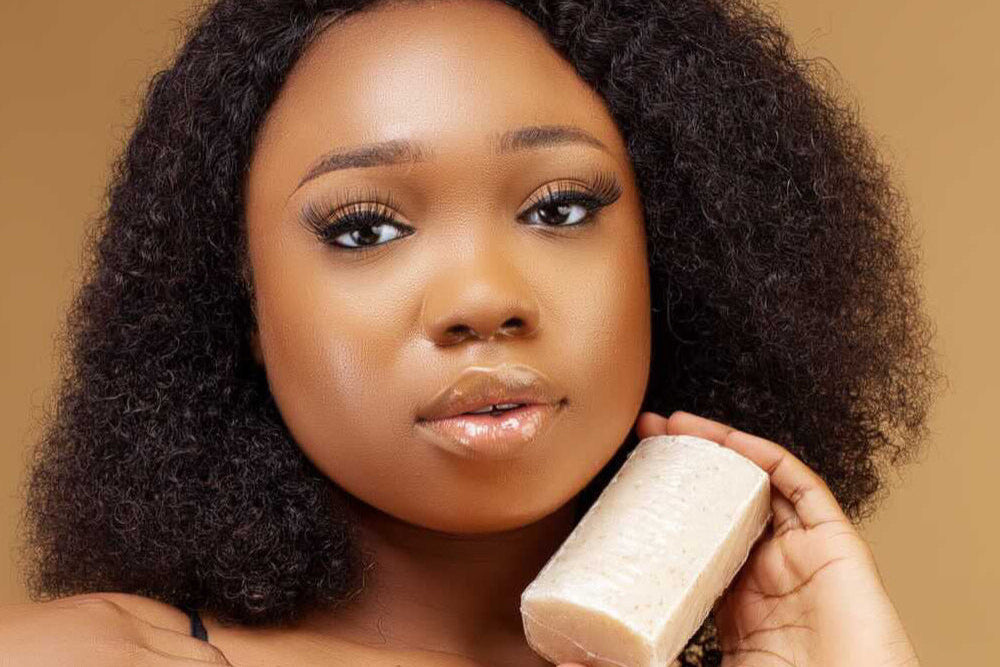 How often should someone with sensitive skin exfoliate ?