Regular price
$79.99 USD
Sale price
$59.99 USD
Unit price
per
Sale
Sold out
A Vitamin C lotion for face and body, GoldRush skin lightening body lotion is enriched with all the goodness for radiant skin. Formulated with pure botanical ingredients of premium quality GoldRush lotion deeply moisturizes and hydrates protecting skin barrier from environmental damage. The presence of antioxidants offers protection against UV rays photoaging oxidative stress. With the presence of anti-inflammatory ingredients it effectively reduces  acne inflammation eczema psoriasis and diminishes the look of acne scars hyperpigmentation blemishes. It's hydrating factor makes it a perfect fit for dry skin even extra dry skin while maintaining a good PH balance for oily normal combination skin. Niacinamide and Vitamin C are the gold standard for skin lightening you've got that in this epic Lotion.

Lotion makes skin noticeably lighter while promoting an unparalled radiance and glow.
Does not cause green veins stretchmarks dark knuckles thin skin.
Even Skin Tone Cream for Black Skin
Lightens dark knuckles

Repairs skin that has green veins or thin skin.
Repairs sun burn on the face.
Makes skin shiny glossy radiant.
500ml.

Lightening Lotion for Dark Skin:
A perfect lightening lotion for African skin it safely lightens dark skin without causing damage the presence of antioxidants protects and nourishes skin. GoldRush lightening cream gives skin a natural skin tone, it does not thin out skin or cause any adverse reaction.
For best result use along side any of our soap.
Repair Bleached damaged skin:
GoldRush lotion is a skin repair cream for bleached skin, this lightening lotion for dark skin contains lots of healing properties. High in antioxidants, anti-inflammatory ingredients it's hydrating and moisturizing power will soothe your skin while healing it from within. In addition to restoring even skin tone because of it's lightening property it contains dermatologists' recommended ingredients for a perfect lightening lotion. It has humectants occlusives and emollients this is why it is the best product to restore your skin back to normal. We recommend using GoldRush lotion alongside Elite Naturals Body Milk for an even more amazing result.
Hyperpigmentation Melasma Acne Scars Blemishes Dark Spots:
GoldRush lotion is your body lotion for hyperpigmentation.
Whether you are looking to lighten your skin or clear unwanted skin discoloration  without the use of harsh chemicals GoldRush lotion contains only natural ingredients this gives it the authenticity to renew rejuvenate improve skin clarity  without any side effects.
What we love the most about GoldRush Lightening Skin Lotion:
The result you achieve from this lotion is a flawless healthy natural looking even skin tone.
Suitable for all skin types. Chocolate skin, Caramel Skin, Fair Skin.
#skinlightening #hyperpigmentationtreatment #goldrushlotion
500ml.
Share
View full details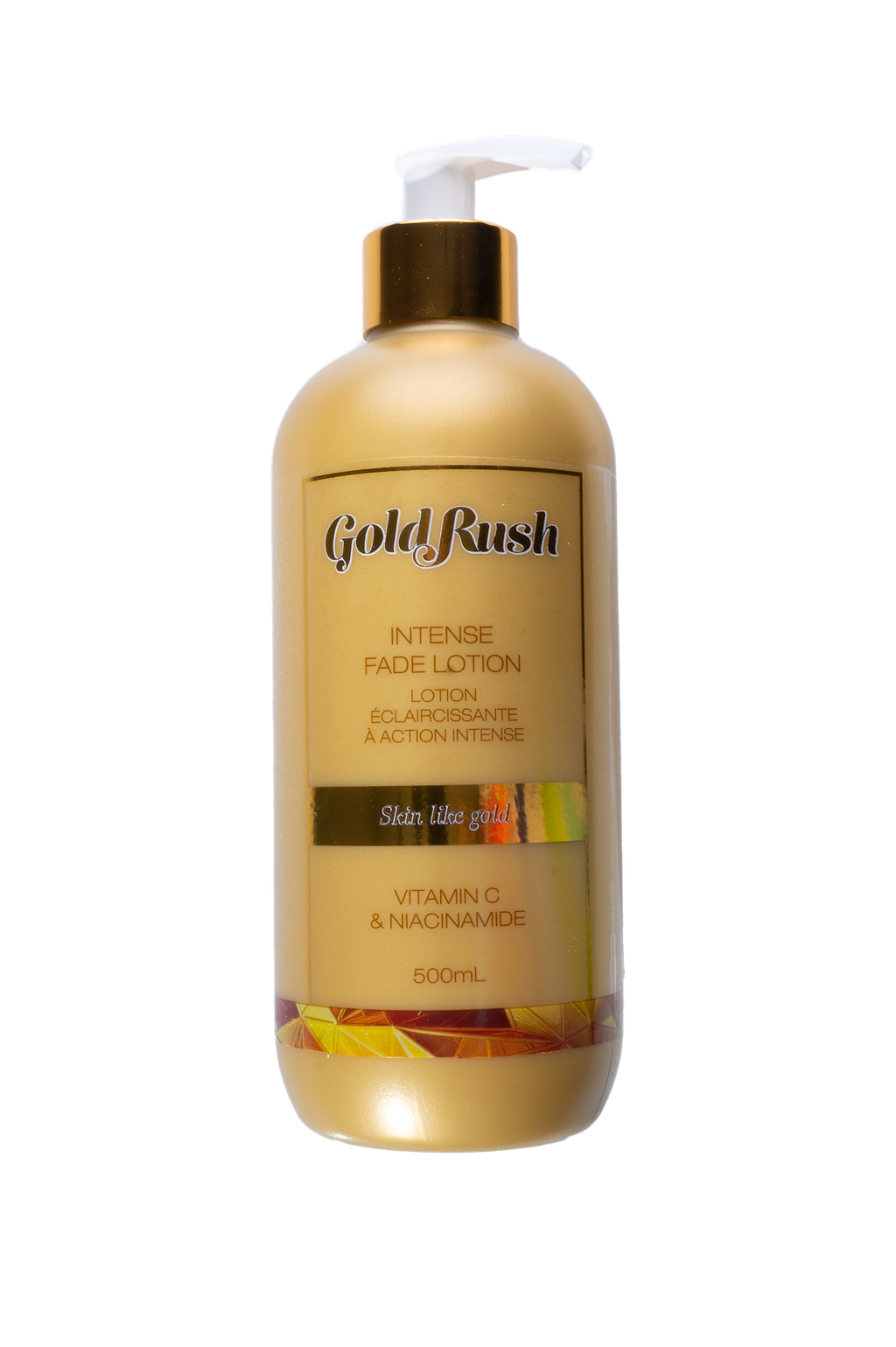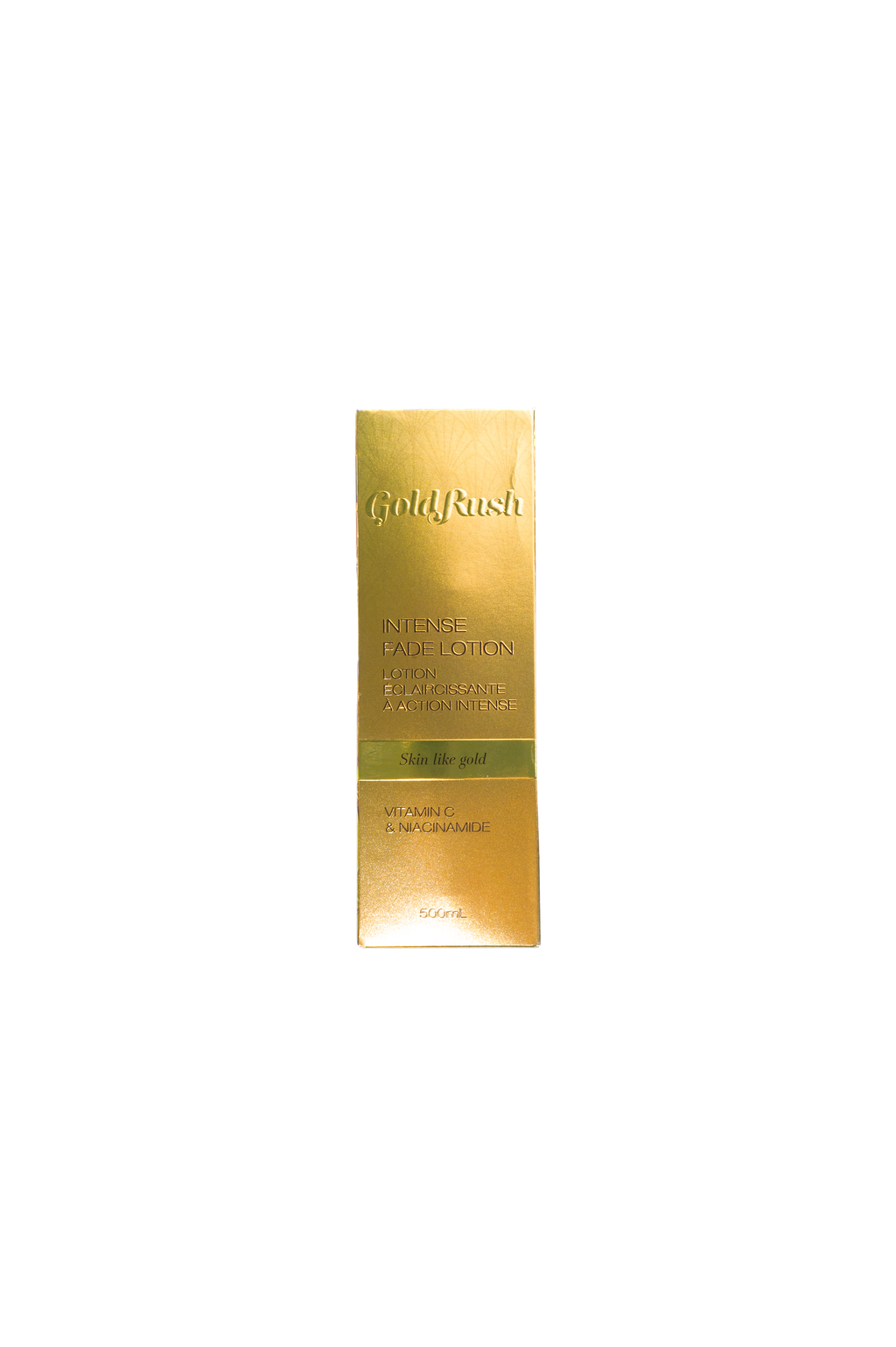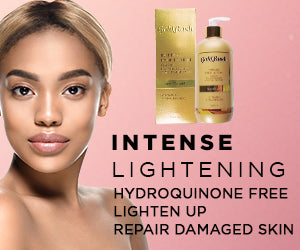 How often should someone with sensitive skin exfoliate ?