Regular price
$45.99 USD
Sale price
$29.99 USD
Unit price
per
Sale
Sold out
Brighten your skin and restore its natural radiance with our Brightening Moisturizer! Enriched with carrot oil, it fades hyperpigmentation and gives your skin a luminous, even tone. Plus, it reduces acne inflammation and repairs damaged skin for a brighter, more youthful look. Let your skin glow brighter and more radiant every day!
This is the best moisturizer for brightening and glowing skin formulated to polish skin it conditions softens enhances skin texture brightens skin tone while maintaining natural complexion. The texture is rich creamy luxurious it keeps skin hydrated moisturized and smooth all day even in extreme temperature this body milk maintains skin pH balance so that the skin is fully protected from environmental aggressors all day. 

With it's anti-oxidant properties it protects from free radicals prevents premature antiaging. 
This is your best skin plug for well moisturized hydrated even skin tone.
Natural brightening milk is specially formulated to restore even skin tone. Contains
exfoliating and brightening agents to protect the skin from free radicals and environmental aggressors. Resulting effect is rejuvenated soft smooth glowing skin. 
Elite Naturals milk promotes brighter healthy radiant glowing skin.
Maintain Natural Skin Tone
If extreme skin lightening is not for you but you believe in giving your skin the best glow this brightening moisturizer will enhance your skin beyond what you can imagine. A toning body lotion for black skin, it brings out your natural skin tone with a special radiance skin looks soft healthy beautiful. May be used by any skin tone from very dark to very fair as long as your goal is to brighten up while maintaining natural skin tone. Give your skin the love it deserves.
Elite Naturals brightening Toning Body Milk
is formulated with natural lightening ingredients Kojic Acid Arbutin AHA. Recommended for skincare lovers who desire a radiant glowing skin without bleaching their natural skin tone. This body milk brightens dark spots hyperpigmentation blemishes and scars it is hydrating moisturizing provides smoothening effect and over all skin radiance. Because it is all natural it is suitable for pregnant women nursing mothers and women battling pregnancy scars and hormonal disorder. Noticeable result within 7days.  
Is your skin damaged from using harsh bleaching or organic creams. 

Elite Naturals milk contains healing properties. Formulated with herbs of plant origin it has the ability to repair damaged skin barrier especially damage caused by using products containing high levels of mercury steroids. If your hands feet elbows neck face are severely burnt and discolored from bleaching Elite body milk along with
 

Elite Naturals Soap
Elite Naturals Serum
 perform wonders on the skin by cushioning against environmental radicals providing repair from within as it penetrates deeply into the skin to moisturize hydrate balance pH level of skin damaged skin cells and tissues. Deeply conditioning soothing moisturizing softening hydrating on skin. Whether you have young or aged skin suffering from reaction to cream this is your best solution for repair. 
Your skin gradually returns to normal with a bonus glow.
White dots Stretchmarks Dark knuckles:
We feel your pain if you are batting stretchmarks dark knuckles white dots caused by using skin whitening products this is why we have craftily created Elite Naturals range to help restore your skin back to healthy looking skin. Dark knuckles are embarrassing afterall what you wanted was a better looking skin that's why you ventured into skin lightening if the result you are getting is contrary to your goal consider turning to our brightening body milk loaded with the best lightening ingredients gentle on skin yet so effective. Arbutin is one of the best lightening ingredients of natural sources it is present in high percentage in our brightening body milk applying this milk on your dark knuckles stretchmarks white patches will effective fade these discolorations while restoring luminousity and radiance to the area.
Green Veins Thin Skin

Loaded with antioxidant our
carrot extract lotion
 provides conditioning effect on skin. Conditioning the skin will significantly repair thin skin by feeding it nutrients essential to repair skin barrier green veins require products high in antioxidants moisturizing effect your skin will benefit from all these properties because of their presence in Elite Naturals milk. Feeding your skin the right nutrient guarantees healing and healthy looking skin.
Sun Damage Hyperpigmentation Darkspots:
Rich in hydrating moisturizing occlusive factors in addition to it's lightening advantage will definitely lighten dark discolorations on the skin whether your scar is caused by hormonal disorder pregnancy acne breakout sun damage our natural brightening lotion is your solution for skin clarity and even skin tone. Kojic Acid will not only clear your discoloration it has the ability to reduce acne inflammation breakout and blemishes.

#hyperpigmentation #skinbrightening
400ml

All skin types
Toning and Fade Milk
Fades Hyperpigmentation
Acne Scar Repair 
Damaged Skin Repair
Promotes Radiance
Cruelty-free
Hydroquinone free
Non-comedogenic
Hypoallergenic
Ingredients:
Aqua, Paranum Liquidum, Glycerin, Cetearyl Alcohol, Ceteareth-25, Kojic Acid, Glycolic Acid, Arbutin, Ethylhexyl Methoxycinnamate, Isopropyl Myristate, Propylene Glycol, Parfum, Sodium Polyacryloyldimethyl Taurate, Benzyl Alcohol, Phenoxyethanol, Ceteareth-2, Hydrogenated Polydecene, Potassium Sorbate,
Aloe Barbadensis Leaf Juice Powder, Daucus Carota Sativa Root Extract, Trideceth-10, Hexyl Cinnamal, Limonene,CI 15985, Farnesol, Eugenol, Citral, Tocopherol.

Share
View full details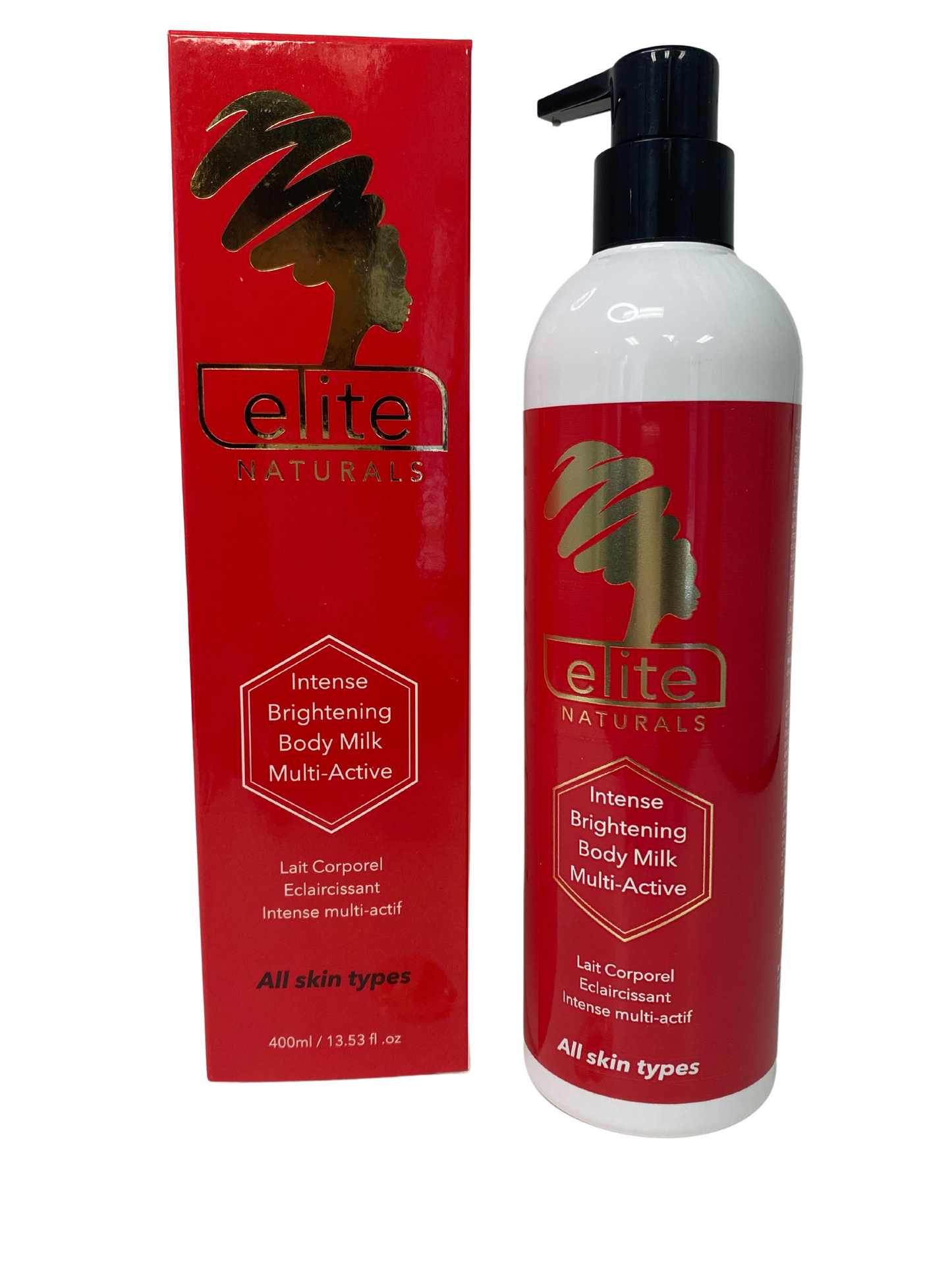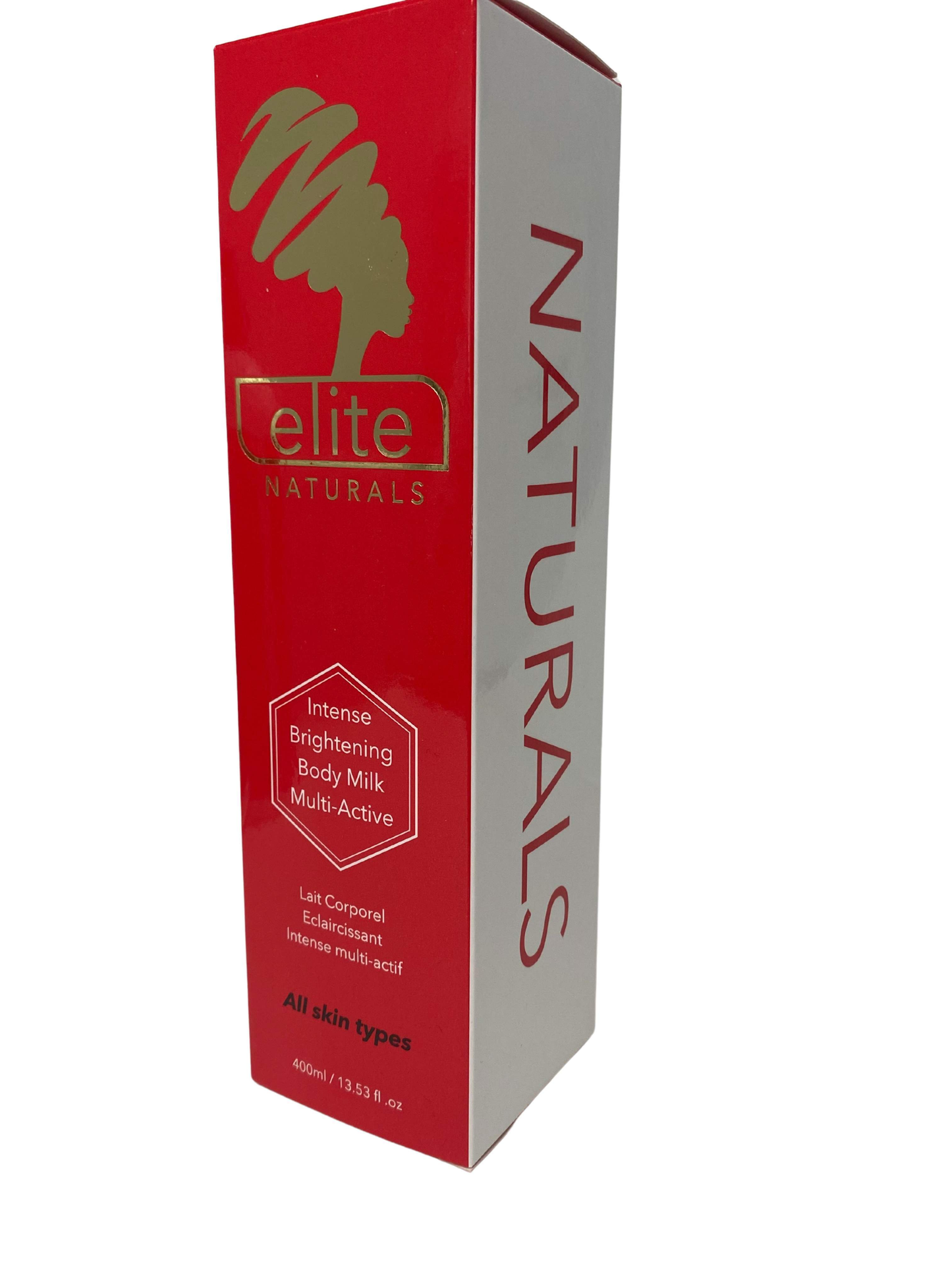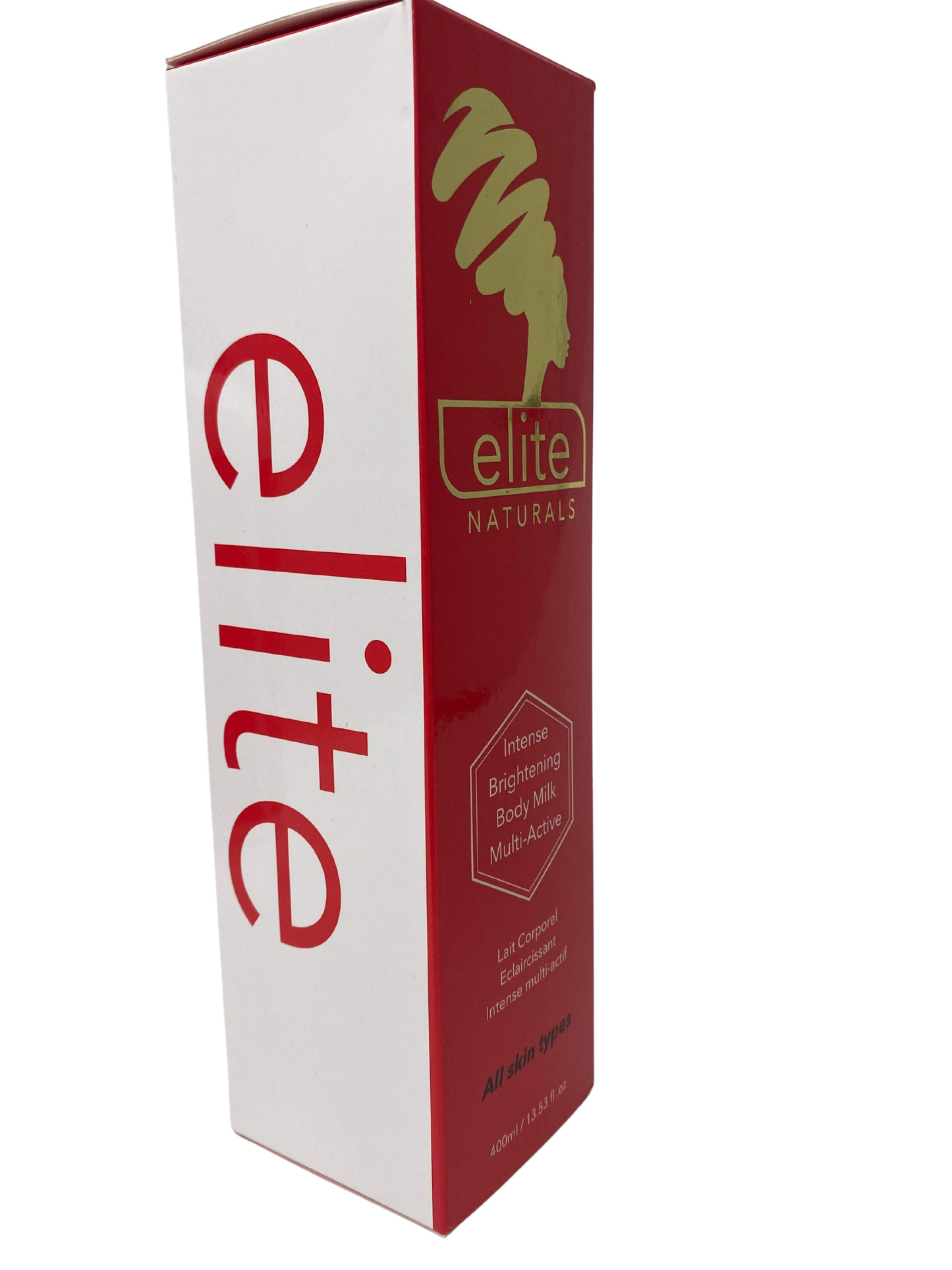 How often should someone with sensitive skin exfoliate ?